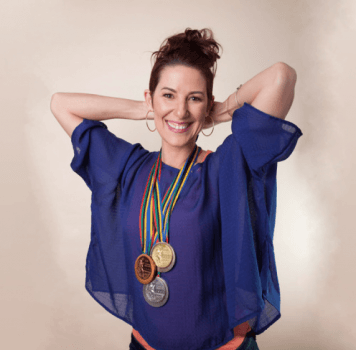 "Food is a free, safe, performance enhancer."
Olympian Swimmer  Nall-Richesson, who at one time held the record the for 200m Breaststroke has a one-on-one with host Craig Dinkle to talk everything from water to winning.
Go in depth with the training regiment and mindset that took Anita to the 92' Olympics and an undiagnosed medical issue that threatened to take it away.
So what happens when you're left alone with a sickness no one can understand? If you're a champion like Anita you take matters into your own hands and find health, yourself.
Listen to Anita talk about her current path practising functional nutrition as part of her company Champion Power Programs and so much more.
Let's dive right in with Anita Nall-Richesson on the Who Are You Podcast.
Website: anitanall.com 
Contact: [email protected]
Also, checkout these other great posts that may have skipped by you.....